John McGeehan
San Francisco Art Institute, BFA
Technologist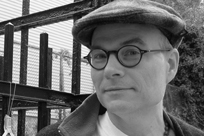 A marketing technologist, John has lived at the crossroads of technology, marketing and advertising from the early days of the internet. He brings a wealth of experience, matching creative technology solutions to client opportunities.
John has partnered with Kraft Foods to launch award-winning multi-brand web and mobile sites, with Nestlé US to overhaul their internal sales intranet, and with numerous other CPG, pharma and tech clients – both large and small.
John embraces social media as a potent tool for brand transformation and enhanced dialogue with customers.